Plenary and Keynote Speakers

13th International Conference on Environmental Pollution and Remediation (2023)

The Plenary and Keynote Speakers list is currently being updated. We appreciate your patience!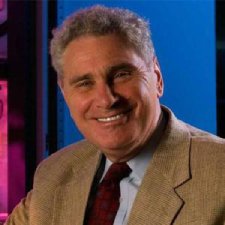 Dr. Robert (Bob) Farrauto
Columbia University, USA
Plenary Speaker
Topic of Keynote: Dual Function Materials (DFM) For Direct Air Capture And Catalytic Conversion Of Low Levels Of CO2 To Useful Products: Engineering A Solution To Mitigating Climate Change
Registration fee includes the following:
Publication of 1 accepted paper in the proceedings. Publication of each additional paper requires a €200 EUR registration
Conference package including a USB of the proceedings with all registered accepted papers
Buffet lunch for each day of the conference
2 coffee breaks for each day of the conference
1 banquet dinner OR cruise tour
Important information for accompanying person(s): Please be informed that the accompanying person can NOT be a co-author.
Co-authors, regardless if 1 author is attending, must pay the full registration fee.
The accompany person fee is only for spouses and/or children. Please contact us if you are unsure.
Virtual registration fee includes the following:
Publication of 1 accepted paper in the proceedings. Publication of each additional paper requires a €150 EUR registration
Access to all the sessions of the conference